Greater Life History
The Greater Life story started 34 years ago, when Reverends Michael and Maria Westbrook decided to do something about a troubling paradigm among Newark's after-school and summer enrichment programs: the majority of these services were not available to the young men and women who needed them most. Kids with gang affiliations or truancy records were usually not permitted to attend afterschool programs; only those with clean records were allowed to participate. However, in Newark's South Ward, where Greater Life began and still operates today, there is a particular need for targeted services for this population: to address long-term systemic poverty; overcoming the past culture of gang violence, drug trade, and spiritual alienation.
To successfully reach those at-risk, overlooked, unserved, or underserved, the Westbrooks have spent over a quarter of a century developing and perfecting programs that balance cultural sensitivity, inspiration, and moral/spiritual focus to inspire over 34,000 thousand Greater Life youth & families in crisis into more productive members of society. Throughout, they have operated on the principle that, if given the opportunity, every young man and woman, regardless of their background or personal history, has the capacity to focus their talents and energy towards positive growth. Greater Life affords this opportunity by offering a welcoming, nurturing alternative to the threatening aspects of inner-city culture. We have built Greater Life into more than a disconnected set of homework help, entrepreneurial projects, feeding programs, leadership development, camping programs, and daily programming —it is instead a community of support in which every new youth and adult is assigned a mentor from our staff, alumni, and Board of Directors; and with which financially challenged and at-risk students grow from grade school, through high school, onto college/professional training, and into a successful adulthood.
Our Neighborhood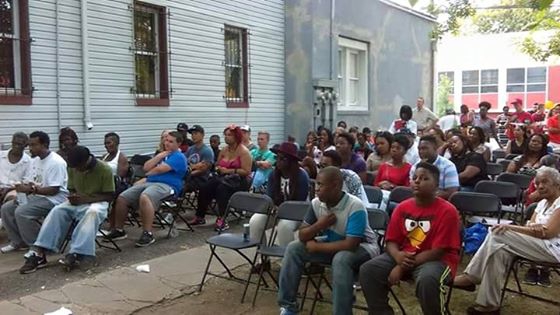 Every year, Greater Life provides services to 1,500+ youth ages 7 to 19, their family members, adults, and "seasoned citizens", targeting those affected by poverty, with unstable family lives, and at risk of being affected by negative influences.
With Newark, NJ being a city on the rise, Greater Life helps to develop youth & families to participate in the transformation of the city we all love.